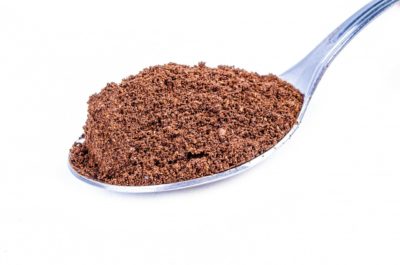 You've more than likely already tried a couple of pre workout mixes, and if you're anything like me the first thing that you noticed was all the scientific-sounding names on the outside of the canister. Eventually, you'll probably notice how expensive they are too.
Considering how much you're investing into getting into shape, you want a pre workout drink mix that packs the most punch. Picking the right one can help you keep off the weight once you've lost it. Some ingredients might not be doing you much good, so consider drinking the best pre workout without creatine you can find.
Disadvantages of Creatine
Some bodybuilders claim that creatine only really works if you take it after your workout. Proponents of this way of thinking say that pre workout mixes with creatine aren't doing you much good, since you're either burning the substance off in the first place or not saving enough for muscle recovery after your're done in the gym. Creatine is theoretically used to build muscles back up after working out.
However, fitness researcher Rudy Mawer MSc noted that there are claims that using it can cause cramping, digestive problems, liver issues, kidney dysfunctions and perhaps worst of all weight gain (1). I can already hear your ears burning after hearing that last one!
Mawer personally feels that creatine is safe and he says that it's not an anabolism steroid. He pointed to a study conducted on athletes in 2003 that found that there weren't any adverse effects on a group of people who took it for slightly less than two years (2).
Another study from 2000 claimed that taking creatine pills might help repair muscle damage due to MD, but in this study the patients received it in a form that's way different from what they're putting in bodybuilding mixes (3).
Kinesiology expert and noted workout warrior Ciaran Fairman claims that creatine only leads to weight gain when you're loading up on it (4). This sounds to me like a good case for using it in a form other than a pre workout drink.
Things to Look for When Picking a Pre Workout Mix
Keep an eye out for the same list of vitamins, minerals and extracts that you would if you were buying any other pre workout drink. You want to be sure that you're getting enough of everything that makes sense for your workout regimen.
If you tend to burn up a lot of micronutrients, then go with a product that has plenty of the so-called alphabet vitamins like B and C. Extra vitamin B6 or B12 can possibly give you a boost of energy and may even help to prevent things like anemia according to hematology researchers at Johns Hopkins (5).
Some manufacturers put creatine into products that are labeled creatine-free. While that might sound screwy, they're probably playing on the idea that a small amount of a substance is technically free of said substance. Make sure that it's not on the canister's ingredients list if you don't want it.
Don't be sold on something just because of what one expert says. Try to weigh all the controversy, so to speak, when picking a product. Try the following video on for size if you want the low-down on the pros and cons:
I find a healthy dose of caffeine is often helpful when picking a pre workout mix. Dr. Terry Graham from the University of Guelph seems to agree, since he wrote that there is indeed scientific evidence to suggest caffeinated drinks can improve workouts (6).
How to Best Use these Mixes
While you can mix them into just about anything including tea and sports drinks, you'll want to make sure that you don't mix pre workout powder into something that's going to add a whole bunch of extra calories. They're technically made with mixing them into plain water. The problem is that many of them are so bitter that's often impossible.
Honestly, I've learned to suck up the fact that my preferred pre workout mix tastes kind of odd. It does its job, so I personally don't mind suffering for like a few moments beforehand considering that I'm drinking plenty of water to wash it down and stay hydrated anyway.
By the way, it's not a good idea to use one of these as a recovery drink. If you don't use the energy they give you, then you can easily get the jitters so make sure to only use pre workout powders as directed.
Those of you drinking mixes that give you really bad jitters no matter what may want to switch to another product altogether.
What to Do if You Want Some Creatine Later
Since most people will want some creatine later on, you might want to go with a recovery drink or supplement that has some in it. Use this after your workout when you're cooling down. Many products like this have special instructions regarding the best time to give them a try.
You might also consider a daily creatine pill or some other similar supplement you can take at a time when it won't get sweated out of you.
I've heard of people mixing a pure creatine product into a pre workout drink mix that doesn't have creatine in it. This doesn't make any sense at all, but you might want to look into pure creatine for use at other times during the day. Only the strongest can handle the taste, however!
Note: If you click some of the links in this article we may earn a small commission at no additional cost to you.
Top 5 Pre Workout Mixes without Creatine
If you're looking for a fat-burning pre workout powder that doesn't come with any creatine but is priced somewhere in the middle of the pack, then ENGN Shred might be for you. Evlution Nutrition's product comes with L-Tyrosine, vitamins B6 and B12 and some extra choline to increase mental awareness during your workout.
This makes it a good option for those who might have been having trouble focusing or are worried about suffering a big crash afterwards. While it does have some natural stimulants that do some good for those who are just starting to bring their workouts to the next level, they're not strong enough to make you jittery.
Pros
Decent amount of caffeine, but not too much

Plenty of folic acid

Great tasting
Cons
Sensitive to humidity

May clump

Could upset empty stomachs
Like the name and creative packaging suggests, Vintage BLAST is geared toward those who are a complete beast in the gym. While it's an extremely strong product, it shouldn't really leave you jittery but the effect generally lasts longer than one hour per scoop for most users. It offers a decent amount of caffeine, but it's designed in a way that helps reduce the risk of loosing the effect over time.
You might want to give it a try if other supplements stopped helping you midway through your workout or if you don't like the uncomfortable skin tingle that comes with using certain types of pre workout powders. It's also great if you tend to loose micronutrients while you're in the gym and need to keep levels high before you start lifting.
Pros
Contains no fillers or additives

No artificial flavors

Tested to adhere to athletic competition rules
Cons
A bit pricey

Blueberry flavor is rather odd

Rather strong
Cellucor C4 Ripped has to be one of the better options for those who are on a budget. Nutritionists who worked on the product wanted to make it as much like the other C4 powders without adding creatine to it. As a result, you may be able to get the same boost from it that you would from any of the other Cellucor products.
The blend isn't quite as strong as some other choices, but it's got enough green coffee extract that it's still a very effective fat burner as a result. Cayenne and a few other plant-based ingredients may help you kick your workout up a notch.
Pros
Comes in three flavors

1.6g of Carnosyn Beta-Alanine in each scoop

Comes in relatively inexpensive 30 serving container
Cons
May have a peppery aftertaste

Causes skin tingles in some users

Must be shaken really well before using
Legion Pulse is a pre workout drink that's designed to offer a solid boost of energy by upping the concentration of several key ingredients. One scoop offers 175mg of caffeine, which would be a pretty good boost on its own. You may find that the recommended dosage of two scoops may be too much depending on what you do in the gym!
This is largely due to the fact that Legion Pulse is an all-natural product that doesn't step on the base ingredients by cutting them with something else. This is a pure product geared toward those that like to mix a lot of cardio and other demanding exercise into their routine.
Pros
All natural ingredients

Added theanine to improve cognitive functioning

Made in a cGMP and NSF certified facility
Cons
Somewhat expensive

Includes some fillers to stretch the product, though they're technically natural

Very bitter tasting
Nitrosurge Shred Fat Burning Preworkout Mix
Nitrosurge Shred is part of a family of products, and any of them might be a good pre workout drink depending on what your personal fitness goals are. This one in particular features a special blend of ingredients designed to make you truly feel the burn.
The tingling sensation that it comes with helps to illustrate just how much the product is geared toward burning fat and helping you build lean muscle due to the addition of several natural stimulants plus black pepper extract.
Pros
Extra amino acids like L-Citrulline

Enhances nitric oxide production

Ingredients boost blood flow
Cons
Tastes like black pepper

May cause excessive sweat

Artificially flavored
Our Choice
Evlution Nutrition's ENGN Shred is a good option if you're trying to balance costs with quality, because it has more than enough vitamins and amino acids to keep you going no matter how hard your workout is. However, it doesn't come with the jitters that some budget options do.
That being said, Cellucor C4 Ripped is the best choice if you're looking to save money or stock up. It's close enough to Cellucor's other products that you shouldn't notice too much of a difference if you're stepping down from a beefier supplement.
Bodybuilders looking to go all out should definitely give Legion Pulse pre workout mix a chance, though. All that caffeine coupled with theanine can help you take your routine to a whole different level and it's much more natural than most of the competition out there.
Share this pin!!!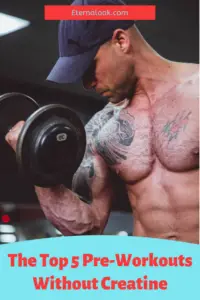 Sources
1 – https://www.healthline.com/nutrition/creatine-safety-and-side-effects
2 – https://www.ncbi.nlm.nih.gov/pubmed/12701816
3 – https://www.ncbi.nlm.nih.gov/pubmed/10763500
4 – https://www.bodybuilding.com/content/6-side-effects-of-creatine-myths-debunked.html
5 – https://www.hopkinsmedicine.org/healthlibrary/conditions/adult/hematology_and_blood_disorders/vitamin_b12_deficiency_anemia_85,P00080
6 – https://aaptiv.com/magazine/how-caffeine-affects-your-workout