While getting older is inevitable, it does not mean that you have to feel tired and worn down. The best supplements for men over 40 may help to rejuvenate your mind and body. The first step is determining which supplements might benefit you the most.
Choosing the best supplements for men over 40 takes a little knowledge. You want to know which supplements you can benefit from, how to use them properly and how to choose the best brands and products. This ensures you reap the most benefits.
Evaluating Your General Health
Evaluating your general health is the first step in determining what your body needs. A routine physical examination with your doctor is a good place to start. It is important to know your vital signs and other numbers, such as your cholesterol and blood sugar levels.
The following health assessments should be performed, according to Harvard Health Publishing: (1)
Weight and height

Fracture risk

Lipid levels

Hearing evaluation

Blood sugar

Colorectal cancer screening

Eye exam
All of these tests are relatively simple and straightforward. The information that they provide help you to determine which supplements could most benefit your health.
Consider Your Diet
While getting nutrients through your diet is the best option, supplements are a viable method to replace what your diet does not provide. Even with a diverse diet, it is possible to be lacking in certain nutrients. The following nutrients are those men over 40 might consider supplementing to make sure that they are getting enough:
Fiber: In the United States, heart disease is the number one cause of death, according to the Centers for Disease Control and Prevention. (2) Approximately one in 22 men will be diagnosed with colon cancer at some point in their life, according to the American Cancer Society. (3) Fiber is important for your heart and colorectal health.
Vitamin D: It is estimated that approximately one billion people throughout the world are deficient in this vitamin, according to the Harvard School of Public Health. (4) Vitamin D is essential for bone growth and calcium absorption. In men specifically, this vitamin is also important for hormone balance, weight management, prostate health and muscle strength.
Omega-3 Fatty Acids: Every cell in the body is surrounded by a membrane that contains omega-3s. The body is only able to convert small amounts of alpha-linolenic acid from food into EPA, which eventually becomes DHA. Because of this, getting these fatty acids via supplements is the best option, according to the National Institutes of Health. (5) This nutrient is important for multiple body functions and energy production.
Coenzyme Q10: This nutrient works as an antioxidant in the body. As you get older, the levels of coenzyme Q10 in your tissues starts to decline, according to the Linus Pauling Institute. (6) This decrease typically starts around age 40. This nutrient plays a role in heart health, skin health, exercise performance, lung health and brain health.
Whey Protein: As you get older, your protein needs increase, according to information published in Today's Dietician. (7) This is important to aid you in building and maintaining muscle. Whey protein is the best protein supplement option because it is absorbed quickly and contains a diverse range of essential amino acids, according to research published in the Journal of Nutritional Biochemistry. (8)
What to Look for in a Quality Supplement
When you are looking for the best supplements, there are several factors to consider. These help to make sure that you are choosing a high-quality brand:
Make sure the supplement has quality assurance

Check for the therapeutic dosage

Only use brands that are inspected for quality

Ensure the ingredients are high in quality

Avoid private label supplements

Explore the company's reputation

See if the company has provided independent laboratory research on their supplements

Look at the inactive ingredients
How to Use Supplements Properly
The first step is looking at the supplement's label. It is important to use them exactly as the directions indicate. It is possible to experience toxicity if you take high levels of certain nutrients. For example, excessive vitamin D intake may cause hypercalcemia, kidney stones and bone pain, according to the Mayo Clinic. (9)
It is typically okay to take supplements with food as long as the label states this is okay. The same is true for taking them on an empty stomach.
Always drink plenty of water with pill, tablet and capsule supplements. For those you have to mix, follow the mixing instructions exactly.
Always tell your doctor before you start taking a supplement. They can help you to choose a quality brand and to determine the best dosage for your individual needs.
Supplement Precautions to Consider
When you are taking supplements, there are a few precautions to consider to reduce the risk of any negative interactions or side effects. You should make sure that the supplements you want to take do not adversely interact with each other or any medicines you take. (10)
For example, vitamin D supplements may interact with certain drugs for seizures, weight loss, heart health and calcium deficiency, according to the Mayo Clinic. Coenzyme Q10 supplements may interact with certain drugs for heart health, blood thinning and cancer treatment, according to the Milton S. Hershey Medical Center. (11)
Other precautions to consider include, according to the National Center for Complementary and Integrative Medicine: (12)
Any medical conditions you have

You have an upcoming surgery

You have pre-existing nutrient deficiencies

The supplement contains additional ingredients
Note: If you click some of the links in this article we may earn a small commission at no additional cost to you.
5 Supplements for Men Over 40

Men who are in their 40s should aim for 38 grams of fiber daily, according to the Academy of Nutrition and Dietetics. (13)
Metamucil Sugar-Free Multi-Health Psyllium Fiber contains no sugar, so it is a good choice for men who are diabetic. Each dose has 2.4 grams of soluble fiber. This powder has an orange flavor, making it more palatable to consume.
The fiber in this supplement comes from a psyllium husk to ensure optimal digestion. It forms a gel in the digestive tract to help trap and remove waste.
You can take this supplement with food or without. It mixes easily with eight ounces of plain water, so you do not need any special beverages to use it. It is also easy to measure to ensure an exact dose each time.
Pros
It comes with a measuring spoon

It mixes and dissolves easily
Cons
You usually take it three times a day, which may be inconvenient for some people

400;">Men ages 19 to 69 should get 600 IU of vitamin D daily according to the National Institutes of Health. (14)
Nature Made Vitamin D3 1000 IU provides 1000 IUs of vitamin D3. It comes in the form of a soft gel, so it is relatively small. This makes the supplement easy to swallow for most people. It does not contain any artificial colors, preservatives or flavors.
The serving size is just one soft gel per day, making this vitamin D supplement easy and convenient to take. It is best to take this supplement with a meal. Before and after taking it, the label states that you should consume water.
Pros
It is 100 percent natural

This supplement does not contain any gluten

The soft gels are easy to swallow
Cons
It contains gelatin

You must store it in a dry and cool place which can be difficult in some environments

Men ages 19 throughout the rest of their life should get 1.6 grams of omega-3 fatty acids each day, according to the National Institutes of Health. (15)
The NOW Omega-3 supplement is 120 DHA and 180 EPA, and it provides 1000 milligrams of this nutrient. It comes in the form of soft gels, so they are relatively easy to ingest for most people. This supplement is also molecularly distilled. This is a type of process that works to ensure purification of the ingredients in the supplement.
The recommendation is to take this supplement twice a day. Ideally, you should take one dose with breakfast and one with dinner. With each dose, you should take two soft gels. It is best to take this supplement with food and plenty of water.
Pros
The ingredients are natural

The soft gels are easy to swallow

It is easy to store this supplement
Cons
The soft gels have a horrible smell

The soft gels may clump together

Men should get an average of 90 to 200 milligrams of this nutrient per day, according to research published in Molecular Syndromology. (16)
Qunol Ultra CoQ10 provides 100 milligrams of coenzyme Q10 and 150 IU of vitamin E. It absorbs well because it is completely fat-soluble and water-soluble. You only need to take one soft gel each day, making this supplement convenient.
The bottle recommends that you take this supplement with food unless your doctor suggests otherwise. You can choose which meal you take it with, but breakfast is usually the best time. To ensure optimal absorption, it is ideal to drink plenty of water when you take the supplement. It is easy to take, and the ingredients in this supplement are all natural.
Pros
This supplement is relatively easy to store

It also provides vitamin E

The soft gels are easy to swallow
Cons
It contains soy

The soft gels can melt in the heat
Men should get 0.8 grams of protein for every kilogram they weight every day, according to Harvard Health Publishing. (17)
Dymatize ISO Whey Protein Isolate comes in 12 different flavors. It is 100 percent whey protein and does not contain any amino spikes. This is a clean protein supplement that is low in calories. Each serving has less than one gram of sugar and fat. It does not contain any lactose or gluten.
This supplement comes in the form of a powder. It is easy to prepare and consume. Each serving contains 5.5 grams of BCAAs, 25 grams of protein and 2.7 grams of leucine.
This protein supplement is hydrolyzed. It also digests quickly. You can use this supplement to enhance your workout, as a meal replacement or to improve your protein intake. This supplement is pure due to the microfiltration, cross-flow and multi-step purification process that it goes through.
Pros
This protein is easy to mix in milk or water

You only need one scoop

It has a great flavor
Cons
It contains peanuts, soy and milk
Our Choice
Our choice is Metamucil Sugar-Free Multi-Health Psyllium Fiber. This supplement is sugar-free, making it ideal for those with diabetes. It is easy to mix and provides sufficient fiber per dose.
This brand is reputable and verified. This means that you can be sure that you are getting exactly what the label states. There are not multiple extra ingredients, so this fiber is a clean choice.
Fiber is critical for many important processes in the body, from digestive health to cardiovascular health. Less than five percent of Americans get the adequate intake level of fiber each day, according to research published in Nutrients. (18) This supplement may help to fill in the gaps to ensure you are getting enough of this vital nutrient.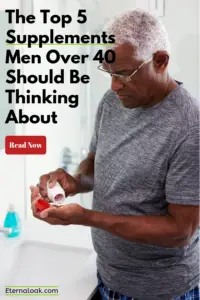 Sources
(1) https://www.health.harvard.edu/staying-healthy/11-for-2011-eleven-important-ways-to-assess-your-health
(2) https://www.cdc.gov/heartdisease/facts.htm
(3) https://www.cancer.org/cancer/colon-rectal-cancer/about/key-statistics.html
(4) https://www.hsph.harvard.edu/nutritionsource/what-should-you-eat/vitamins/vitamin-d/
(5) https://ods.od.nih.gov/factsheets/Omega3FattyAcids-Consumer/
(6) https://lpi.oregonstate.edu/mic/dietary-factors/coenzyme-Q10
(7) https://www.todaysdietitian.com/newarchives/040715p16.shtml
(8) https://www.sciencedirect.com/science/article/pii/S0955286303000305
(9) https://mayocl.in/2DpTnDP
(10) https://www.mayoclinic.org/drugs-supplements-vitamin-d/art-20363792
(11) http://pennstatehershey.adam.com/content.aspx?productId=107&pid=33&gid=000950
(12) https://nccih.nih.gov/health/supplements/wiseuse.htm#hed6
(13) https://www.eatright.org/food/vitamins-and-supplements/types-of-vitamins-and-nutrients/easy-ways-to-boost-fiber-in-your-daily-diet
(14) https://ods.od.nih.gov/factsheets/VitaminD-HealthProfessional/#h2
(15) https://ods.od.nih.gov/factsheets/Omega3FattyAcids-HealthProfessional/#h2
(16) https://www.ncbi.nlm.nih.gov/pmc/articles/PMC4112525/
(17) https://www.health.harvard.edu/blog/how-much-protein-do-you-need-every-day-201506188096
(18) https://www.ncbi.nlm.nih.gov/pmc/articles/PMC4113755/