The best supplement for pump and vascularity for men over 40 may help you to regain your fitness and well-being. You want to lose weight, achieve lean musculature and simply feel better, but your busy life makes this hard. Learning more about these supplements and the best options may help you to achieve your goals.
Before diving in and taking a supplement, you should learn more about them. Gain knowledge regarding using these supplements, who they will benefit, the best ingredients and other crucial information.
Who Should Take a Pump and Vascularity Supplement?
These supplements are ideal for those who exercise regularly with weights. If you have excess body fat, you should also do cardiovascular exercise to burn this.
To see your lean musculature, you will need to decrease your body fat. Lean muscle can help with this. This may also aid with insulin sensitivity and high blood sugar levels, cholesterol and high blood pressure.
On average, 10 pounds of fat burns about 20 calories daily, while 10 pounds of muscle burns about 50 calories daily, according to researcher and certified personal trainer, Christopher Warton, PhD. (1)
Losing weight is critical for your overall health. As you build lean muscle and shed excess fat, you may also find that your blood pressure, cholesterol and blood sugar are lower. This is because weight loss has a direct impact on these health markers, according to the National Institutes of Health. (2)
What is the Best Time to Take a Pump and Vascularity Supplement?
To reap the most benefit from your supplement, it is imperative to take it at the right time. Take a pump and vascularity supplement about one hour before you exercise.
Supplements that contain nitrates, sodium bicarbonate, protein, caffeine and carbohydrates provide the most benefit when you take them before exercise, according to research in the Journal of Exercise, Nutrition and Biochemistry. (3) These ingredients are among the most common in pump and vascularity supplements.
Whether you need to take them with food depends on the supplement. The instructions on the bottle will provide this information.
What Are the Best Ingredients to Look for in This Type of Supplement?
There are numerous ingredients that you will see as you explore these supplements. Knowing the best ones to look for helps to narrow down your search:
Nitric oxide: Nitric oxide plays a role in vasodilation and other cell processes. The vasodilation opens the blood vessels to send more oxygen and nutrients to the muscles to improve your workout. This ingredient may help to improve exercise capacity, tolerance and performance, according to a review of the research published in the Journal of Strength and Conditioning Research. (4)

Taurine: Taurine may help to improve muscular endurance during a workout. One study looked at taurine supplementation over a two-week period. The results concluded that this nutrient enhanced endurance performance. (5)

Carbohydrates: Carbohydrates provide the glucose that your muscles use for fuel. Glycogen stores eventually run out during intense exercise. When this happens, your exercise intensity and output decreases, according to research published in the European Journal of Sport Science. (6) Because of this, taking in sufficient carbohydrates before your workout can enhance it.

Glycerol: Glycerol attracts water to help to hydrate your body on the cellular level. Hydration is critical for optimal performance. Research shows that taking a supplement with glycerol may increase anaerobic and aerobic performance, according to a study in the Journal of Human Kinetics. (7)

Caffeine: Caffeine may be straight caffeine or in the form of green tea. This ingredient has a positive stimulating effect on the cells, including those in the brain and muscles, according to research in Pharmacological Reviews. (8)
How Does This Type of Supplement Improve Your Workout?
How the supplement works ultimately depends on the ingredients. In general, these supplements may enhance your workout and improve your endurance so that you can exercise for longer without significant fatigue.
Tips to Enhance the Results of a Pump and Vascularity Supplement
There are some exercise actions you can take when you are using pump and vascularity supplements to improve the benefits. Start with a warmup and then gentle stretching.
Stretching before strength training increases muscle recruitment and pliability. Stretching approximately 15 minutes before your workout may also reduce your risk of injury, according to research in Sports Medicine. (9)
You should also use a variety of repetitions. Start with a heavy set of four repetitions, then follow this up with a lighter set of eight to 10 repetitions. Use this method for all muscle groups.
Are There Any Precautions to Take When Using This Type of Supplement?
Talk to your doctor before using any supplement. They can help you to determine if any of the supplement's ingredients may interact with any medications that you take. You should also make sure that this supplement will not interact with any other supplements you are taking.
Always take the dosage stated on the instruction label. Increasing your dose may cause serious health effects, and it does not increase the benefit of the supplement.
Note: If you click some of the links in this article we may earn a small commission at no additional cost to you.
The 5 Best Supplements for Pump and Vascularity

Hemanavol contains several important pump and vascularity ingredients, including glycerol, carbohydrates and taurine. It only has five calories per serving. This supplement comes with a scoop for easier dosing.
The glycerol can help with hydration as you are exercising. Staying hydrated reduces exercise fatigue. When you experience dehydration during exercise this can decrease your aerobic performance, and cause an increase in your heart rate, body temperature and perceived exertion, according to a study in the Canadian Journal of Applied Physiology. (10)
The carbohydrates can increase your overall energy so that you can power through your workout. Taurine enhances overall muscular endurance.
Take this supplement up to 30 minutes before your workout. You should take it with four to six ounces of cold water. Stir well so that it is fully dissolved before taking it.
This supplement does not contain gluten, artificial dyes or artificial colors. It is a vegan supplement.
Pros
Fully dosed ingredients

Balanced formulation

No stimulant ingredients
Cons
The flavor is overly sweet

Container only has 25 servings
Pump HD contains an array of ingredients, such as glycerol, multiple vitamins and minerals and green tea catechin. This supplement promises to increase focus and energy during your workout so that your workout provides greater gains.
The glycerol plays an important role in helping your body to maintain hydration as you exercise. This reduces the risk of dehydration-related premature exertion.
The green tea catechin helps the body to use fatty acids as a form of energy. Research shows that this ingredient may also protect against Type 2 diabetes and obesity related to high-fat diets, according to a literature review in Chinese Medicine. (11). This same review also reports that this ingredient may have the following benefits: reduce inflammation, antioxidant effects, cholesterol-lowering effects, antiviral effects, antibacterial properties and neuroprotective properties.
Pros
It has a vasodilating effect

No stimulant ingredients

Noticeable energy increase
Cons
Difficult to mix and dissolve

May cause stomach upset
MTS Vasky is a simpler supplement that does not contain a lot of ingredients. It has a few minerals and vitamins, along with taurine and glycerol. You can use it alone or with a stimulant-based pre-workout supplement.
The glycerol and taurine may help to enhance overall workout performance. These ingredients might aid in increasing your endurance so that you can exercise longer without significant fatigue. This supplement promises to promote muscle saturation and improve the flow of blood to the muscles for better pump and vascularity during and after exercise.
The container comes with a scoop to make dosing easy. You can mix this with water or any other liquid. It may be clumpy, so make sure to stir thoroughly until the clumps dissolve.
Pros
It does not contain artificial flavors

No stimulant ingredients

Solid energy increase without heart palpitations
Cons
Can alter the taste of other powdered supplements

May cause stomach upset
GlycerGrow 2 contains carbohydrates, glycerol and taurine. This supplement promises to increase cell volume and enhance muscle vascularity and strength. You can use this supplement when you are cutting or as a general pre-workout supplement.
The glycerol may help to enhance hydration to prevent premature fatigue when you are exercising. The taurine may aid in enhancing your overall workout performance.
The product comes with a scoop to ensure accurate dosing. You can mix it with water or another liquid to take it. Taking it with a light pre-workout snack may help to reduce the nausea that might occur when you take it on an empty stomach.
The first serving should only be a half of a scoop. This is to determine your tolerance of the supplement. If you tolerate well, you can use the standard one scoop about 30 minutes before each workout.
Pros
High taurine and glycerol levels

Improves hydration

Enhances pump
Cons
May cause nausea on an empty stomach

It has a bland taste
Nitric Oxide Booster contains two types of L-arginine, a nutrient that works to enhance overall nitric oxide production in the body. This power supplement comes in capsule form to ensure easy and accurate dosing.
This supplement promises to boost nitric oxide levels, promote faster exercise recovery, increase vascularity and build lean muscle mass.
One study looked at diabetic rats and the effect of L-arginine on their nitric oxide levels. The research concluded that endothelial nitric oxide synthesis is stimulated by L-arginine supplementation. (12) This could promote better workouts and aid those with diabetes since the results of the study are indicative of greater glucose homeostasis and vascular function.
Due to the vasodilation properties of nitric oxide, this supplement may help to increase vascularity. Nitric oxide may also help to improve exercise capacity, tolerance and performance.
Pros
Increases energy

Improves pump during workouts

May enhance strength
Cons
May cause itching

May increase body temperature
Our Choice
Our choice is Hemanavol. It contains three critical ingredients for pump and vascularity, including glycerol, carbohydrates and taurine. These ingredients also contribute to greater exercise performance. The glycerol helps to hydrate you, the carbohydrates fuel your workout and the taurine may enhance muscular endurance as you exercise.
This supplement is vegan and easy to take. The scoop makes dosing quick and simple. It is also free of any artificial dyes, artificial colors and gluten. This makes this supplement ideal for a variety of people who has specific nutrition needs and preferences. It is also simulant free, making it an optimal choice for those who are sensitive to stimulants.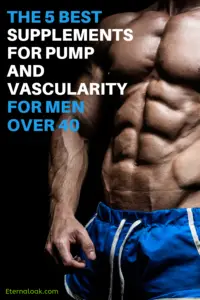 Sources
(1) https://www.webmd.com/diet/obesity/features/8-ways-to-burn-calories-and-fight-fat#1
(2) https://www.nhlbi.nih.gov/files/docs/public/heart/hbp_low.pdf
(3) https://www.cancer.org/healthy/eat-healthy-get-active/acs-guidelines-nutrition-physical-activity-cancer-prevention/common-questions.html
(4) https://journals.lww.com/nsca-jscr/Citation/2018/06000/The_Effect_of_Nitrate_Supplementation_on_Exercise.38.aspx
(5) https://www.ncbi.nlm.nih.gov/pubmed/19455480
(6) https://www.tandfonline.com/doi/full/10.1080/17461390500076741?scroll=top&needAccess=true
(7) https://www.ncbi.nlm.nih.gov/pmc/articles/PMC3590833/
(8) https://www.ncbi.nlm.nih.gov/pubmed/10049999
(9) https://link.springer.com/article/10.2165/00007256-200737120-00006
(10) https://www.ncbi.nlm.nih.gov/pubmed/10198142
(11) https://www.ncbi.nlm.nih.gov/pmc/articles/PMC2855614/
(12) https://academic.oup.com/jn/article/134/3/600/4688520